When Melania Trump was First Lady, she frequently scored numerous fashion headlines. Being a former model, it should've been no surprise that she attracted a lot of cameras.
And it soon became evident that Mrs. Trump's sense of style was second to none. In addition to jaw-dropping outfits, she also helped with a lot of the White House's interior and exterior design.
Things have been relatively quiet on this front since Melania left Washington, however.
Current First Lady Jill Biden isn't exactly well known for being a fashion maven, and she doesn't seem to take as much interest in decorating and design.
As a result, many Americans have missed that special touch of Melania's since she left in January. And though she has remained semi-active on social media, she hasn't been in the spotlight much.
That all changed this past weekend, however.
Melania attended Game 4 of the World Series with husband Donald Trump, and everyone quickly noticed the special item that Mrs. Trump sported: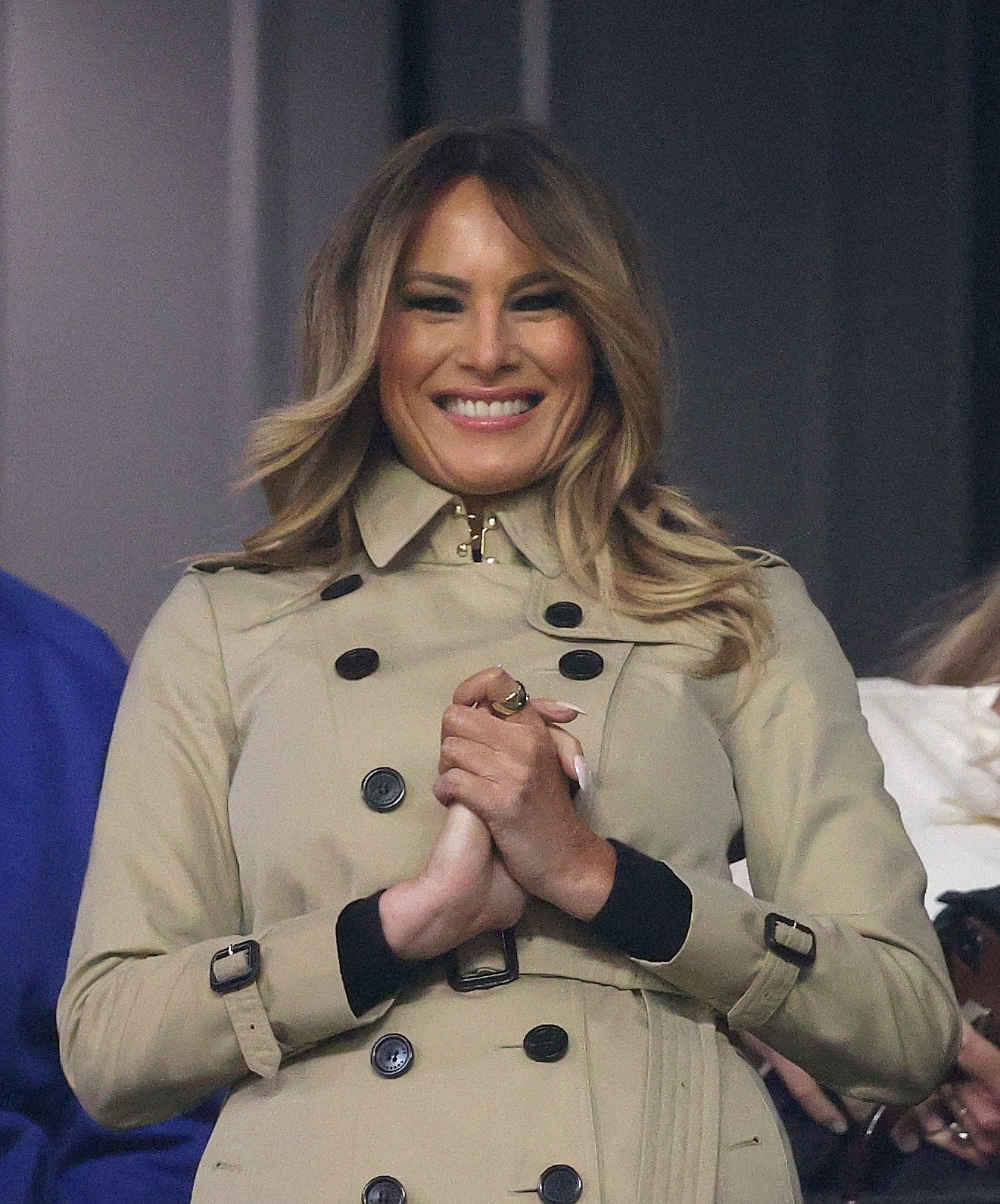 It was the Burberry trench coat that loyal Melania fans should remember. This was hardly the first time she wore it in public; in fact, she wore it at some of the most important events in recent years.
For instance, Melania donned the trench when visiting Belgium in July 2018, and wore it again in 2019 (that outfit accompanied by a blue Hermes scarf).